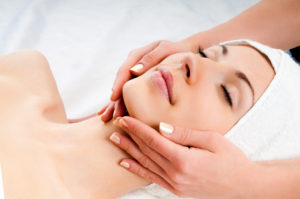 Though facials are commonly thought of as a form of pampering, the skin treatment is not simply a frivolous luxury. The many benefits that facials have on your skin make it a treatment worth investing in.
Lots of people like getting facials for the aesthetic benefits. There are many elements that can damage the appearance of your skin such as the weather, working at a computer for long periods, natural ageing and a poor diet.
Because of stressful modern lifestyles our skin is often lacking vital minerals and a facial treatment with high quality products can let your face absorb what it needs to replenish itself.
If your skin is dehydrated and suffering from a lack of attention it can feel dry and generally unhealthy. After a facial people are often amazed at how taut and smooth their skin feels compared to before.
Call us to find out about pricing and more!
(239) 437 – WELL